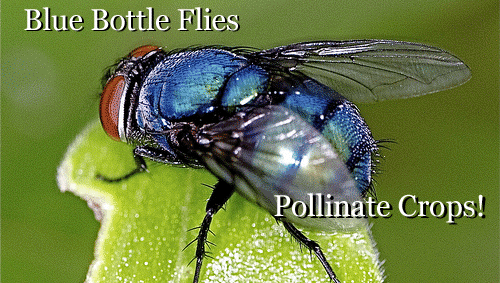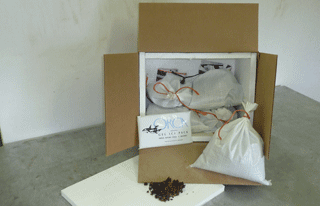 We take Great Pride in Boxing and Shipping our Product!

SHIPPING
Unless otherwise arranged, we ship overnight FedEx. Weather permitting 2nd day FedEx is available. The shipping charge will be prepaid and added to your total or it can be billed directly to your company's FedEx account. A shipping container fee will be charged, $5.00 - $7.50 depending on the size.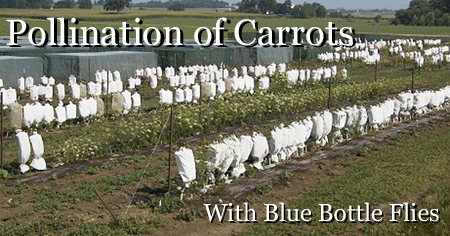 REMOVE PUPAE FROM THE INSULATED CONTAINERS IMMEDIALTEY UPON ARRIVAL AS THEY DO CREATE HEAT AND SWEAT. THE PUPAE ARE SHIPPED TO HATCH WITHIN 2 -3 DAYS AT 80 degrees, or may be kept just above freezing for a week or so.
PAYMENT
We accept Visa, Mastercard and American Express orders via email or phone.
CANADIAN ORDERS
Canadian orders are cleared at Porthill, Idaho. We pay the GST at the border and then take your shipment directly to the freight company: Purolator or Greyhound bus. We do not prepay freight in Canada.
Orders sent to Canada via Greyhound Bus may be shipped on Saturdays with prior arrangements.
OUR GUARANTEE
We guarantee live delivery only on next day shipping services, unless FedEx encounters weather delays
All claims must be reported within 24 hours of arrival.
All prices subject to change without notice.
Orders shipped Monday through Wednesday to ensure delivery by the weekend. Live bait orders placed on Thursday must ship next-day service.
Since our products are sensitive to heat and cold, we reserve the right to delay orders or to utilize alternative shipping methods when temperatures are extreme. We strongly encourage upgrading to overnight delivery when temperatures are extreme.
BLUE BOTTLE FLIES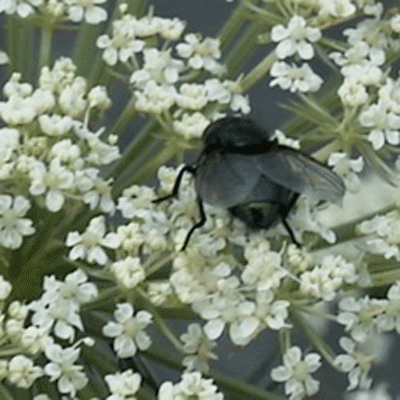 Forked Tree Ranch produces flies that are successfully pollinate vegetable crops including onions, carrots, radishes, cauliflower, broccoli, lettuce, buckwheat, sunflowers, garlic, peppers and canola. Our brood fly colony is a closed colony to prevent any contamination from other fly species. They are primarily used outdoors in tents ranging from selfing cages to 100' tents/hoops and tunnels.
The flies have been identified by the USDA, Systematic Entomology Lab in Maryland as DIPTERA Calliphoridae (Ref: TSU Lot #96-8464). Its common name is the Blue Bottle Fly
Blue Bottle flies are carefree - they work in small areas (selfing cages) whereas bees tend to get depressed.
Blue Bottle flies are shipped to you in the dormant (pupae) stage and will hatch within 48 hours at 80 degrees F.
Blue Bottle flies are grown on fish, free from pollen, mold or bacteria, the only contact is the fish and white wood sawdust
Blue Bottle flies are replacing the use of cutter bees and honey bees in large walk-in cages.
Blue Bottle flies hatch and "work" at cooler temperatures than do houseflies and bees.
Blue Bottle flies feed on plant nectar.
Relatively easy to adjust quantities in cages -- more are just a phone call away
If a bee leaves the tent, he'll come back with possible contamination, where a fly is gone for good
GREENHOUSE
Our flies are being used successfully in greenhouses year around for many types of vegetables and canola.
They are also being used to increase production of vegetable crops grown in greenhouses, such as peppers and tomatoes.
AVAILABLE YEAR AROUND
Blue Bottle fly pupae are available directly from Forked Tree Ranch in small or large quantities year-round. They are only a phone call away and can be delivered the next day via Fed Ex.
APRIL – AUGUST
Due to the pollinating requirements during this time period we request you have a tentative pollinating schedule submitted to Forked Tree Ranch for the current season at least 3 weeks prior to anticipated flowering. We will guarantee amounts required ONLY if scheduling is done beforehand.
We will do our best to meet your needs and we realize that weather is a determining factor on your needs and we are flexible. We have extra in stock each week in the event of a change in weather. Rain, wind or a hot summer day can suddenly change your requirements.
You will want to have some fly pupae on hand before you actually need them, but they can be stored for a week or so at just above freezing.
We would like to suggest that your first order of flies arrive 7 days in advance in case of any delays or freight damage OR early flowering.
PRE-PACKAGED DISPOSABLE POLLINATORS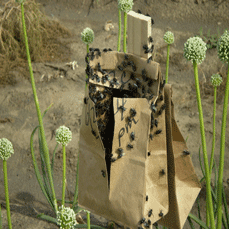 Our Pre-packaged Disposable Pollinators are packaged in paper bags and are available in several sizes at a cost of $0.30/per bag (plus the cost of pupae).
The advantages are:

•Pre-packaged incubator

•Pre-measured—Guaranteed quantities

•Protection from the elements and chemical residues

•Labor savings– only onsite labor necessary is placing the bag into the cage.
QUANTITIES AND PRICES
Our measuring system is based on cups, quarts and gallons guaranteeing a minimum 1700 pupae per cup. Quantity discounts are available, the minimum order being 3 cups. We would like to suggest ordering every two weeks to quality for quantity discounts.
3 cups – 7 cups $11.10/cup

8 cups – 14 cups $ 9.45/cup

15 cups – 32 cups $ 8.40/cup

Over 32 cups $ 6.70/cup

CARE INSTRUCTIONS WILL BE SHIPPED WITH ORDERS